Top Links

Our beloved friend T. Colin Campbell, PhD has been dedicated to the science of human health for more than 60 years. His primary focus is on the association between diet and disease, particularly cancer. Although largely known for the China Study--one of the most comprehensive studies of health and nutrition ever conducted, and recognized by The New York Times as the "Grand Prix of epidemiology"--Dr. Campbell's profound impact also includes extensive involvement in education, public policy, and laboratory research. Dr. Campbell's latest book The Future Of Nutrition is now available for pre-order.

How Do I Go Vegan - The Abolitionist Approach
Our colleagues and much loved friends, Professor Francione and his wife and colleague, Adjunct Professor Anna E. Charlton, started and operated the Rutgers Animal Rights Law Clinic/Center from 1990-2000, making Rutgers the first university in the United States to have animal rights law as part of the regular academic curriculum, and to award students academic credit not only for classroom work, but also for work on actual cases involving animal issues. Teachers, Authors and Professors Gary and Anna represented without charge individual animal advocates, grassroots animal groups, and national and international animal organizations. They currently teach a course on human rights and animal rights, and a seminar on animal rights theory and the law. Professor Francione also teaches courses on criminal law, criminal procedure, jurisprudence, and legal philosophy.

Our friend and trailblazer John A. McDougall is an American physician, teacher and author. Dr. McDougall is a graduate of Michigan State University's College of Human Medicine. He performed his internship at Queen's Medical Center in Honolulu, Hawaii, in 1972 and his medical residency at the University of Hawaii. Dr. McDougall is the founder and director of the nationally renowned McDougall Program. This in-house program is now available internationally online. Dr. McDougall has cared for thousands of patients for 5 decades. His program not only promotes a broad range of dramatic and lasting health benefits but, most importantly, can also reverse serious illnesses including high blood pressure, heart disease, diabetes and others, all without the use of drugs. 

My friend Doug Lisle makes you feel better just by being in the room with him. Esteem Dynamics is a new approach to motivation and well-being pioneered by Doug Lisle and Jennifer Howk. Dr. Lisle has been the clinical psychologist at the TrueNorth Health Center for over 30 years. He has published numerous articles in the scientific literature. He is the co-author of The Pleasure Trap. Dr. Jennifer Howk is an author, researcher, and interdisciplinary social scientist. She earned her B.A. with honors from the University of Washington, and her M.A. and Ph.D. from Harvard University. Her research explores persistent socioeconomic inequality and underdevelopment, and offers a new approach to enduring questions of vulnerability, resilience, and social well-being.

Our friend Dr. Nandita Shah is the founder of SHARAN (Sanctuary for Health and Reconnection to Animals and Nature). SHARAN consists of a growing group of doctors and professionals connected by the same vision of what it means to be really healthy. Our goal is to inspire others to reconnect to their natural state of perfect, vibrant health. They have already positively impacted the lives of over 50,000 people in India and abroad. SHARAN's mission is to spread awareness about holistic health and an ecologically sustainable compassionate lifestyle. We believe that all life on the planet is interconnected. By reconnecting we can heal ourselves and the earth. Our mission is to empower you to reach your highest health potential with long-term lifestyle changes.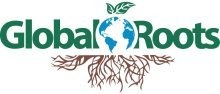 The fabulous LeAnne Campbell has a PhD in Education and has used her incredible force of energy and passion for over 30 years of experience designing and directing education initiatives, specifically leadership programs, professional development workshops, conferences and curriculum development workshops. She currently lives in the mountains of La Cumbre, Dominican Republic and is the president and founder of Global Roots which is located within the SOMOS Education Center. She has also recently become the President of T. Colin Campbell Center For Nutrition Studies.

Dr. Richard Oppenlander has spent 40 years studying the effects food choices have on our planet and on us. He started an organic, vegan food production company, operates an animal rescue sanctuary, and is the founder and president of the non-profit organization, Inspire Awareness Now.  He is a consultant, researcher, and lecturer on the topics of food choice and sustainability. His best-selling book Comfortably Unaware, was the 2014 international book-awards winner.